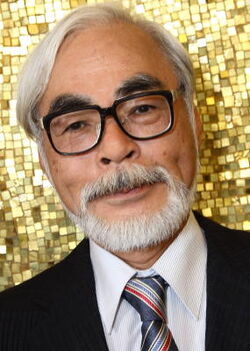 Hayao Miyazaki (宮崎 駿, Miyazaki Hayao, born January 5, 1941) is a Japanese manga artist and prominent film director and animator of many popular anime feature films.
Many of his works have explored steampunk aesthetics and themes, making him one of the pioneers of the steampunk genre, especially in Japan.
In addition to steampunk, Miyazaki's works have also explored feminism, ambiguous concepts of good and evil, and pacifism.
Steampunk Works
[
]
Non-Steampunk Works
[
]
Items in this list will link to their respective pages on Wikipedia.