The Steampunk Wikia is about Steampunk, which is a Victorian-inspired genre and subculture. This wikia provides information about steampunk concepts, movies, music, books, people, websites and groups. It's free to use and edit by all—just jump in!
Up to the present time, this wikia contains 472 articles.
<createbox> width=24 break=no buttonlabel=Create new article bgcolor=#F9EAC3 </createbox>

---
Steampunk is a sub-genre of science fiction, alternate history, and speculative fiction that came into prominence during the late 1980's and early 1990's. Specifically, steampunk involves an era or world where steam power is still widely used, typically the Victorian Era and the Edwardian Era, that incorporates prominent elements of science fiction and fantasy.


Steampunk stories are often romantic and peppered with historical references and brewing rebellions. Read more about steampunk here...

---
---

---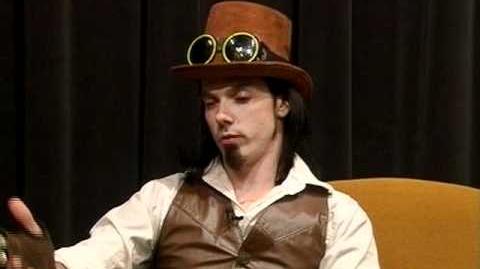 Hi! Welcome to my user page! Feel free to leave me a message or a meme! 
The Jules Verne NOVELS "20000 Leagues Under the Sea" and "Journey to the Center of the Earth". These are foundational classics. We also need a sectionfor audio dramas. I don't have the itme or the kowledge to get on all this right away, so I'm just …
See more >